Gallery
Pena do Castelo Viewpoint

This fantastic viewpoint stands beside a recently built chapel dedicated to San Amaro.
At an altitude of over 600 metres and some 400 metres above the water level of the river Sil, it has fabulous views over the vineyards below, and the south bank of the Canyon. In the past, there was a hill settlement on the promontory on which the viewpoint now stands.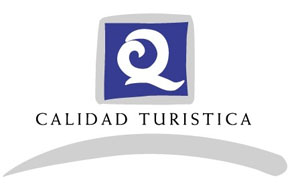 The group of viewpoints of the Sober City Council, including this one, obtained the seal of Tourist Quality of Spain (ICTE). Only five public spaces of this type, in the whole of Spain, have obtained this label until 2021.
Information and contact

Equipment and Services

Accessibility


What would you improve?